"In my 19 years of clinical practice as a Board-Certified OB/GYN, I've seen firsthand the agonizing pain, suffering, and confusion that period-related problems such as conditions like PCOS, endometriosis, and PMS can inflict on women. This series of books can help women make personal choices and implement health strategies that can vastly improve their quality of life.


Backed by evidence-based research, the She Syncs guides contain thoughtful, easy-to-follow suggestions that any woman can implement to improve their hormonal health and well-being, and work toward healing unwanted and debilitating symptoms. Encouraging menstrual cycle awareness and providing information about particular female maladies, these guides can help all women better understand and embrace their hormonal, mood, and energy shifts that take place throughout the month!"
During her two decades as a practicing OB/GYN, Dr. Kim delivered more than 2,000 babies. In addition to obstetrics, she specialized in gynecologic conditions such as menstrual disorders, PCOS, endometriosis, and infertility, and minimally-invasive surgeries. Dr. Kim is now the founder of a medical device company, and the inventor of six patent-pending medical devices for both life-threatening and non-life-threatening conditions. Her products are the first and only non-chemical method for treating microbial infections, such as vaginal yeast infections, that work faster and more effectively than current drug-based therapies. Leading with the philosophy that "Everything we need to cure or prevent disease is right here on earth. We just have to find out where they are," Dr. Kim serves others with her expertise as a prolific medical writer and frequently featured healthcare expert.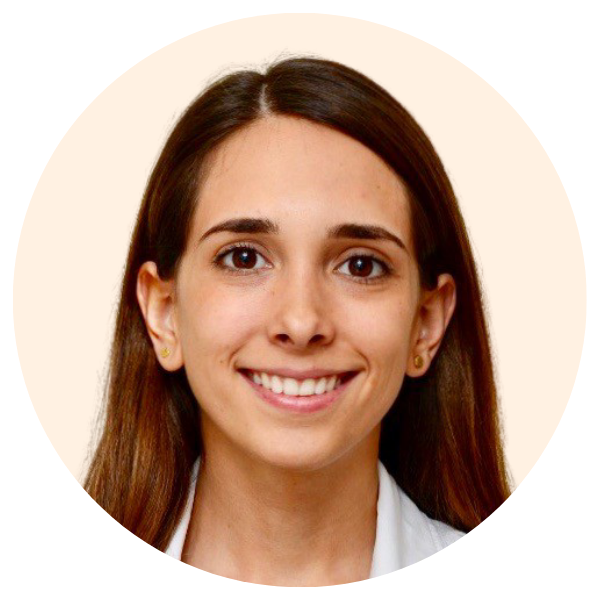 Dr. Susana, MD, TCM Practitioner
"Within the confines of a brief consultation, it can be challenging to provide comprehensive guidance about the lifestyle and dietary changes women can make to naturally balance their bodies. The She Syncs guides fill in the gaps and provide women with the practical, how-to knowledge they need. This is a phenomenal way to make integrated lifestyle adjustments and understand why women should make them.


These guides truly take a holistic approach by sharing meaningful insights on how to improve all aspects of women's health, including diet, sleep, stress, spirituality, how to eliminate toxins, and how to increase mental health on their path to healing. If you are struggling with complex hormonal challenges, like menstrual abnormalities, endometriosis, PCOS, and PMS, I truly recommend the She Syncs guides. They provide step-by-step suggestions toward a balanced lifestyle and are an essential tool that can help every woman heal from the inside out."
Dr. Susana is a medical doctor, acupuncturist, and Yoga Alliance-certified vinyasa yoga teacher. While in medical school, Dr. Susana became more aware of the power of natural therapies to achieve a healthier life and sought to learn more about a holistic approach to health. This led her to pursue a master's degree in Traditional Chinese Medicine (TCM). She now uses acupuncture, meditation, yoga, and qigong to treat her patients (and herself). During her adolescent years, Dr. Susana struggled with painful periods, PMS, and a wild emotional roller coaster. Thanks to self-study and self-awareness, she was able to connect with her true self and health to heal from the inside out. One of the most important steps toward emotional and physical relief was changing her dietary habits. Dr. Susana has adopted a healthy modern-day yogi lifestyle and understands her body better than she ever has before. In her free time, she enjoys reading novels, spending time outdoors, camping, and catching up with friends at cafes.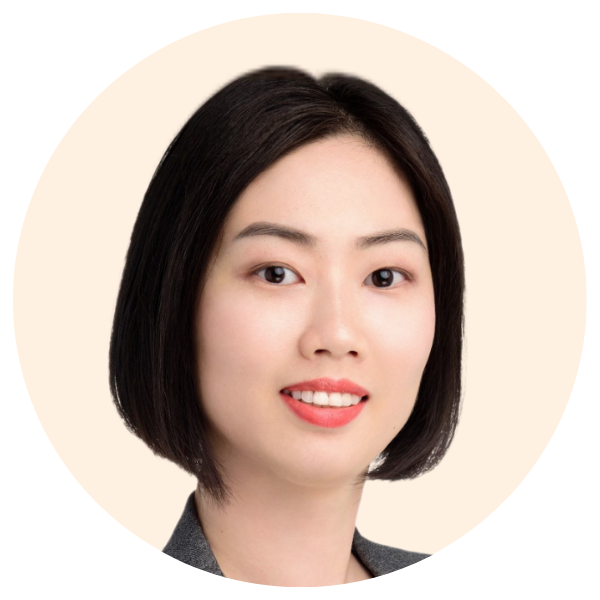 "I wish all my patients had access to guide books like this! Each guide breaks down the science in a practical way and empowers women to learn more about their bodies and reproductive health. As a result, the experience between the doctor and patient can be much more effective and efficient.


By using the guides as a point of reference, women can head into their appointments with confidence, know what questions to ask, and have a better understanding of the suggestions made by their doctors. Women seeking to improve their menstrual health, while strengthening their relationships with their personal care physicians, will greatly benefit from the guidance in the She Syncs guides."
Dr. Yuwen is a medical doctor with more than 10 years of experience working at a top general hospital and multinational healthcare companies. Dr. Yuwen has served as a scientific leader reinforcing patient-centric care by driving clinical studies and analyzing evidence-based data. In the field of women's health, she has worked with many women who suffer from PCOS, endometriosis, and PMS but are frustrated to find an ideal solution, both in the hospital and within her circle of friends. Dr. Yuwen has worked in both pharmaceuticals and diagnostics companies, where she led individualized health management as the medical advisor responsible for women's health. After completing the INSEAD-Wharton MBA program, Dr. Yuwen expanded her interest in technology to innovate the healthcare industry in Singapore. In addition, she is committed to social impact, contributing her past experiences and learnings from her MBA at an education startup to help young generations explore future careers and build their own businesses. Dr. Yuwen practices a healthy lifestyle daily. Besides exercising regularly, she is mindful of maintaining a balanced plant-based diet.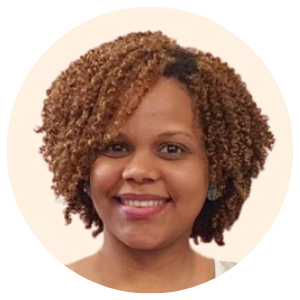 "After many years of extreme pelvic pain due to PCOS and endometriosis, I am convinced that lifestyle changes are just as important as medical interventions. I've found that simple and seemingly insignificant details changed my daily routine and can be life-changing. What starts as sporadic routines can easily become a lifestyle, and I truly believe that lifestyle changes are the foundation of treatment for women with menstrual issues. These simple yet impactful changes not only improve symptoms but also improve quality of life and long-term health.


Furthermore, a big part of improving the patient-physician relationship besides suggesting lifestyle changes is being able to recommend materials that provide patients with information they can use to improve their health on their terms. The She Syncs guides inform women about all of the possible factors that truly impact their bodies and how these factors surface as symptoms. In addition, tips and tricks are supplied to manage and recognize these symptoms in a practical way. By relying on the guides as a starting point to improve menstrual health and better understand their cycles, I feel comfortable discussing the information in the She Syncs guides with my patients."
Dr. Eileen is a medical doctor with firsthand experience about what it's like to suffer from PCOS and endometriosis. From the age of 15, Dr. Elieen's mother performed pain-relief techniques and home remedies taught to her by her mother to help ease menstrual pain. These techniques provided temporary relief, and as the years went by, Dr. Eileen took more action to figure out a diagnosis and treatment plan. As someone who dealt with painful and difficult periods and PMS due to PCOS and endometriosis, Dr. Eileen believes lifestyle changes are the foundation of treatment for women with menstrual issues and that these simple, impactful changes improve symptoms and the quality of life and long-term health. During medical school, Dr. Elieen realized she had only been treating her symptoms and not the root causes of her issues. With simple adjustments to her daily routine, she began addressing the root causes of her symptoms and achieved less period pain and gained daily energy. What started as sporadic and incremental changes became a healing lifestyle. In addition to her work in medicine, Dr. Eileen has a master's degree in public health and has volunteered with nonprofits as a personal support aid and during that time gained experience caring for patients of different ages and with varying illnesses. In addition, Dr. Eileen provided families and patients with palliative and counseling aid. In her free time, Dr. Eileen loves to travel and helps manage a family travel business. She has also lived and worked in the Dominican Republic and Canada.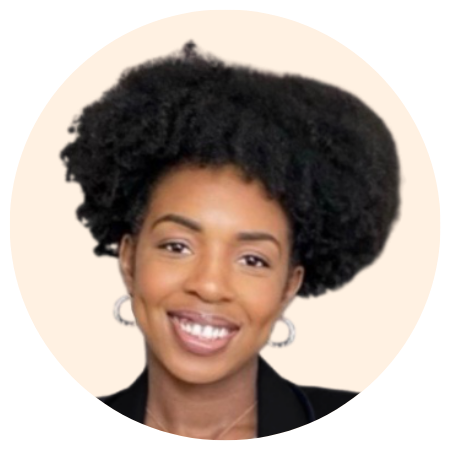 Dr. Shola, MD, Functional Nutrition
"The guides are informative, personable, and a fun read! The Lifestyle Guide is thorough and well-organized, so most readers will be able to adopt any of the lifestyle recommendations if they desire. The Diet Guide is empathetic, sensitive, and provides a life-changing education! All of the guides are necessary and useful. I'm excited for all the women who will benefit from these guides.


Also, as a woman of color, I greatly appreciate that the guides seize the opportunity to express the importance of diversity in regard to race and sizes with the various influencers we follow, listen to, and are inspired by."
Dr. Shola is a medical doctor with a passion for all things health, wellness, and nutrition. She started her journey in medicine at the University of North Texas with a degree in biology and a minor in chemistry and Spanish. She later obtained her degree as a Doctor of Medicine from Washington University of Health and Science. Additionally, she will receive her board certification in functional nutrition counseling in 2021. Her training was directed at "hands-on'' community outreach with a preventative medicine agenda. While there, she successfully implemented and facilitated health and wellness programs for a diverse range of participants in under-served communities. Since then, with her professional experience as a doctor of medicine, Dr. Shola uses training and education to proactively manage patient health issues and promote nutrition and wellness action plans. After her own experience with unsuccessful treatment of hormonal imbalance, she redirected her focus in medicine from treating symptoms to addressing the root cause with a functional medicine approach. Dr. Shola's health is now better than ever before, and she has since helped many women to achieve the same. Dr. Shola attributes her success to her faith in God and passion to see people achieve optimal health.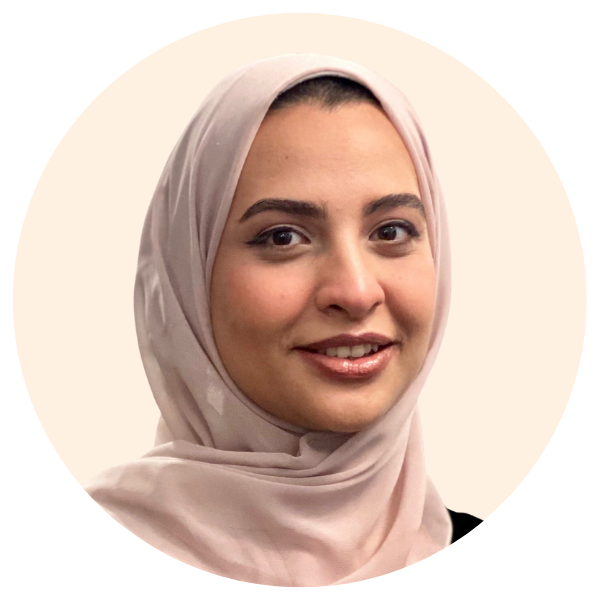 Dr. Basant, MD, Medical Researcher
"I love that these guides don't take a one-size-fits-all approach. Instead, they help you understand what you need and how you can make changes that are right for you and your lifestyle. Everyone is different, and if you take time to understand your body, it's possible to manage, reduce, and even heal your symptoms."
As a resident physician, writer, and researcher, Dr. Basant is passionate about helping people, especially women suffering from challenging reproductive and menstrual issues. She also has a thorough understanding of medicine and medical terminology in addition to clinical experience. While empowering others to take control of their health, Dr. Basant believes that periods shouldn't be something women shy away from talking about. Talking more openly about periods and the symptoms that women experience helps doctors better understand how women feel and what their bodies need. In addition, Dr. Basant has personal experience with women's health issues, as she used to struggle with very painful periods. Now, she knows what her body needs and has successfully found ways to naturally manage the pain and reduce it. Dr. Basant found what worked for her and is passionate about helping other women do the same.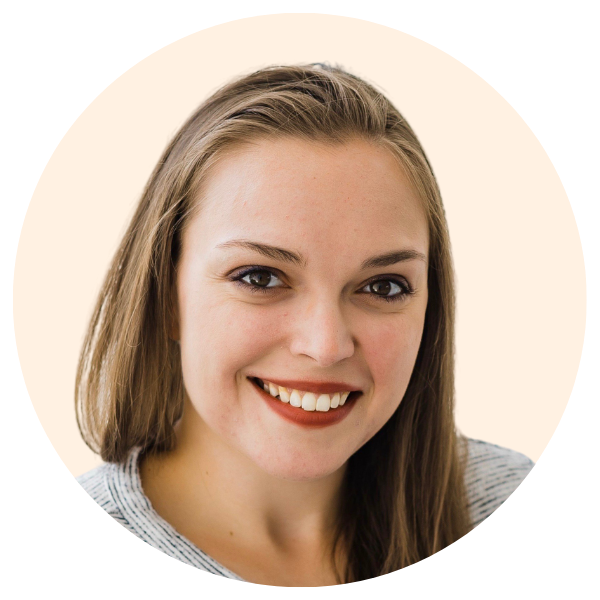 Sarah, Certified Integrative Nutritionist

"I'm so excited to see the impact of these guides for people with periods all over the world. The guides are jam-packed with amazing content you won't find anywhere else, in an easy-to-follow format that leaves you feeling like you finally know what your body is trying to tell you. From the detailed Blood Tests Guide, to the heartfelt body image chapter, I'm confident you'll feel empowered to take charge of your health in a compassionate, intuitive way."
Sarah is a BCNS certified integrative nutritionist and a NASM certified personal trainer. She's the owner of a private nutrition practice and personal training company, Empowered Health with Sarah Petty. Sarah focuses on helping people with periods feel strong and healthy in their bodies, regardless of size, through nutrition, movement, and mindset coaching. With a love of helping clients reduce PCOS, PMDD, and endometriosis symptoms, Sarah serves others with compassion and a great understanding of how complicated our relationships with our bodies can be. After gaining about 100 pounds and suffering from severe mood swings during puberty, Sarah began eating far too little. She ended up developing disordered eating for over a decade. It wasn't until she was halfway through her master's degree in nutrition science and integrative health that Sarah learned about intuitive eating, HAES, and body positivity. Through this journey, Sarah was able to return to food freedom, become confident in her body, and greatly reduce her PMDD symptoms. You can connect with Sarah on Instagram and Facebook.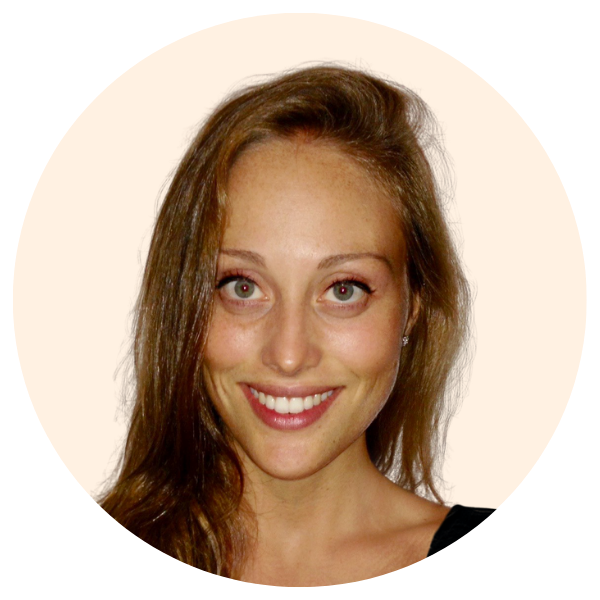 Andrea, Certified Nutritional Practitioner
"Whether you've been struggling with irregular or painful periods, PMS, or really just want to gain a deeper understanding of your menstrual cycle and how you can align your life with it, you need these guides—they will absolutely change your life. The suggestions in every guide are thoroughly backed by research, are supported by personal experience (including lifestyle changes that I made to heal my seven-year struggle with severe amenorrhea), and more importantly, are effective.


Everything captured in these guides is practical, simple, and completely flexible. The practical advice in them will work with you and your lifestyle. Information in the Diet and Lifestyle Guides (my personal favorites) include easy-to-implement changes that can have a massive impact on your health and quality of life, all while being enjoyable to do. I wouldn't think twice about giving the guides to any friend who was struggling with menstrual or reproductive issues, especially those with PCOS and endometriosis. Investing in these guides is 100% a no-brainer. I believe it's one of the best investments you can make in your health and your future."
Andrea is a certified nutritional practitioner with the Institute of Holistic Nutrition and a NASM certified personal trainer. She is also a writer and editor specializing in health and wellness, and holds a Bachelor of Arts in communication studies from McMaster University. Andrea has firsthand experience with health and wellness struggles. She battled anorexia and bulimia for more than five years and, as a result, lost her period for seven years when she was 16 and did not regain it until age 23. When conventional practitioners contributed little toward healing, finding the path of natural healing was life-saving. Andrea switched to working with functional medicine doctors, therapists, and chiropractors to center on healing. Combined with countless hours of personal research and a focus on physical and mental health, Andrea's period came back naturally, without the use of synthetic hormones, and she has been able to maintain it. Through her personal health journey and education, Andrea has developed a passion for educating people on the importance of diet, exercise, and overall mental, emotional, physical, and spiritual well-being. As a perpetual student and work-a-holic, when Andrea isn't doing one of those two things, you can find her traveling, with her family's dogs, at the gym, or trying new delicious foods!
Theresa, Mental Health Counselor
"These guides provide practical steps to prevent you from experiencing the anxiety that often comes along with reproductive and menstrual issues. From a mental health perspective, I know they will help thousands of women and change their lives!"
Theresa is a mental health advocate, with a bachelor's degree in psychology, and master's in guidance and counseling. She has a passion for helping others raise their self-awareness, especially empowering them to resolve internal struggles and become a better version of themselves, mentally and emotionally. Theresa has personally struggled with PMDD, a more serious and complicated condition than PMS. She has experienced PMDD symptoms such as depression, anxiety, lack of interest in activities she loves, and feeling out of control one to two weeks before her period. She has also struggled with extreme cramping while on her period. Theresa found that the lack of awareness around the topics of PMDD and period pain made her experience even more difficult to navigate. Theresa's challenges pushed her to improve all aspects of health, including her physical, emotional, and mental health. Her personal journey has helped her become more aware of the daily habits that impact her health. As a result, Theresa strives to continue improving all aspects of her life, including sleep quality, morning and evening routines, work habits, and mindset.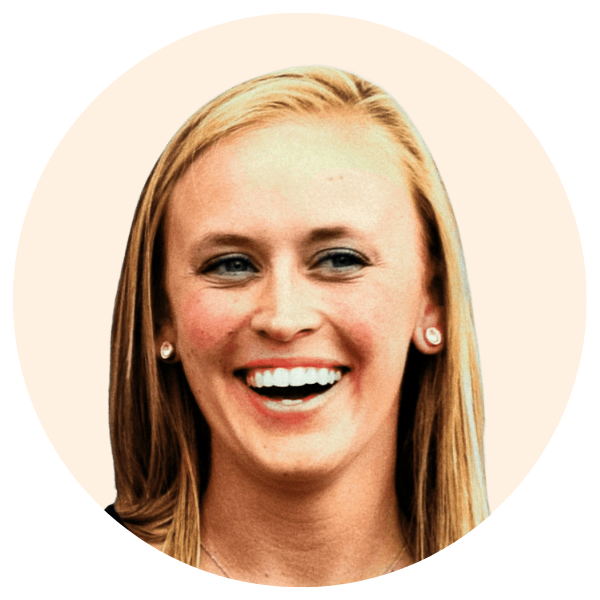 Megan, Professional Recipe Developer
"Our bodies are amazing, and eating for your body can make it even more amazing. Targeting what cycle your body is in and eating for that cycle makes a big difference in how your body feels! An added bonus: the food tastes great and won't leave you spending hours in the kitchen."
Megan has a passion for helping people learn about food and becoming more confident in their own kitchens. Her culinary journey began at a gourmet wine and cheese shop where she gained hands-on, real-life experience and was exposed to some of the most exclusive foods and beverages in the world. From there, Megan worked in a teaching kitchen, which further ignited her passion for helping others become confident cooks. As a recipe developer, food writer, and ambitious home-cook, Megan has turned her love of food into a thriving career developing recipes and writing about food. You can find her culinary creations at clawsoncooks.com. When she's not in the kitchen, Megan enjoys playing golf with her husband and friends, watching the Indiana Pacers, and spending time with her new daughter, Kara, and her goldendoodle, Rusty.